in pursuant to RA 10742 otherwise known as the SK Reform Law under Chapter V (Capability -Building and Orientation Towards Nation-Building and Empowerment) Section 28 (b) states that the Sangguniang Kabataan must undergo mandatory and continuing training programs in capability building on leadership, program and project development and sustainability, financial management and accountability and transparency.
The Local Government Unit of Burgos, Ilocos Sur headed by Mayor Nathaniel D. Escobar thru the Local Youth Development Office led by Mr. Dan Alfred E. Romero, LYD Officer in partnership with the Department of Interior and Local Government (DILG) led by Mrs. Isidora E. Vendiola, MLGOO and the National Youth Commission (NYC) conducted a 2-day SK Mandatory Training (SKMT) followed by their Oath-Taking for all the Newly-Elected SK Officials from the 26 barangays of the Municipality.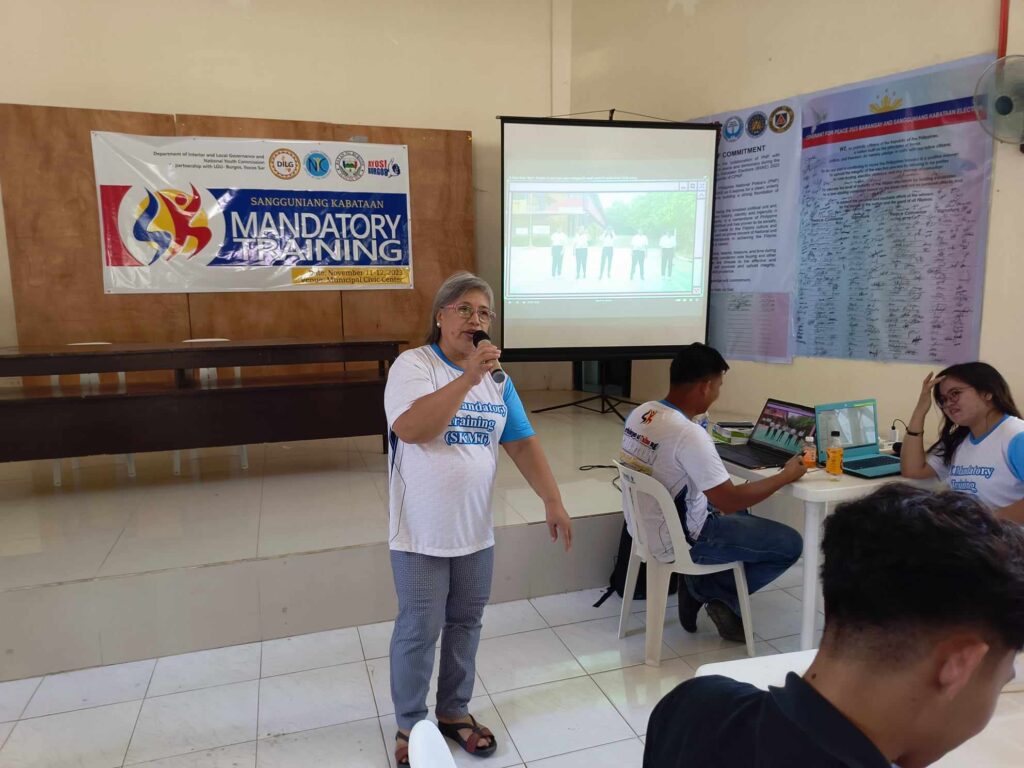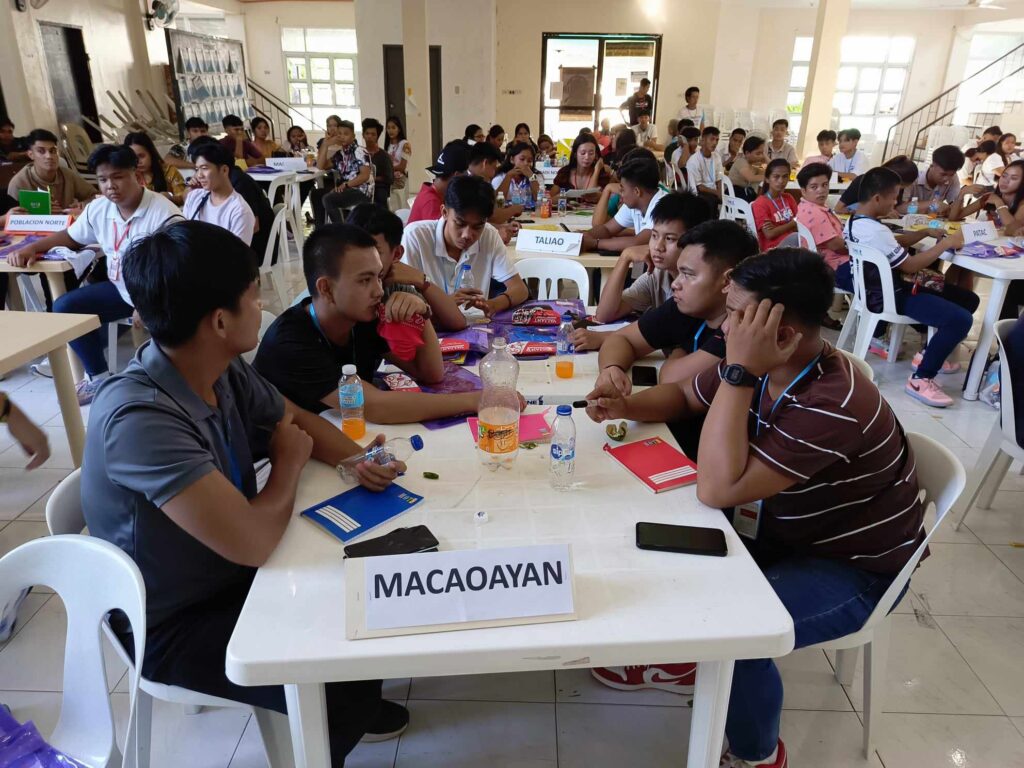 During the 2-days training, Mr. Romero, delivered an opening message emphasizing the importance of the Mandatory Training for the SK officials and taught them on how to conduct meetings effectively and draft resolutions, Planning and Budget. Mrs. Vendiola, gave knowledge about the Decentralization and Local Governance, SK History and Salient Features, Code of Conduct, Ethical Standards.
The oath taking ceremony was conducted right after the said training. Our Municipal Mayor Hon. Nathaniel D. Escobar led the oath-taking which the newly elected SK officials of the Municipality of Burgos swore their responsibility.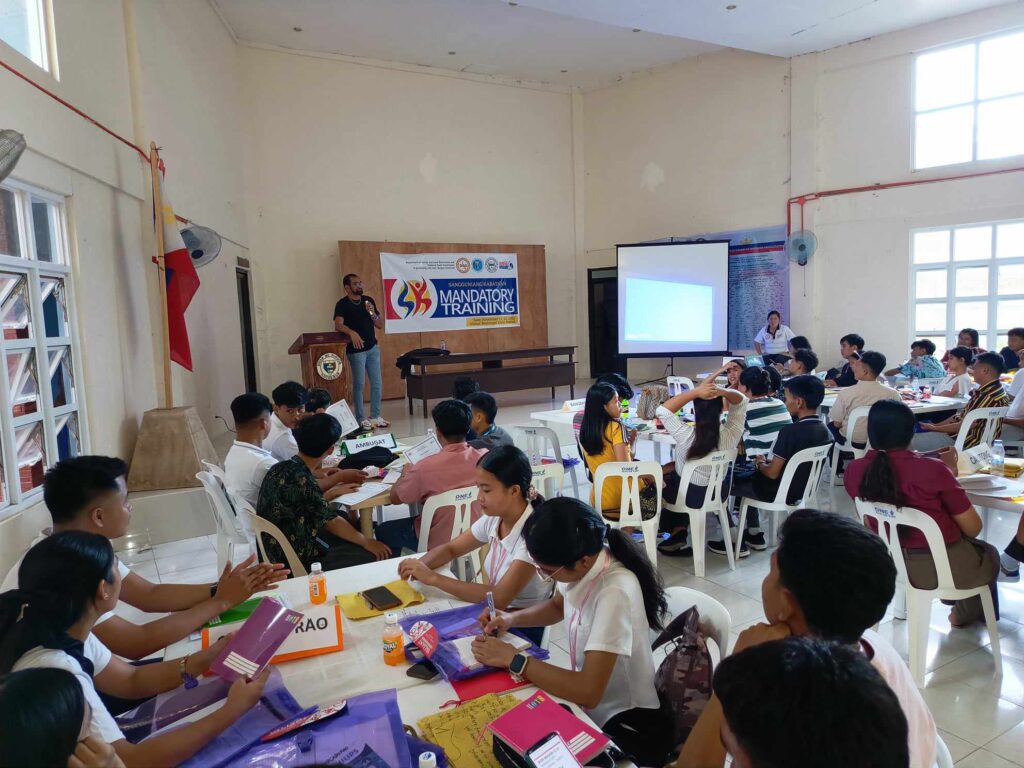 Mayor Boy Escobar blissfully congratulated each and every newly-elected SK Officials, he shares his thoughts that he is looking forward to working with them for the betterment of the community of Burgos, especially the youth as he has high hopes for this batch of youth leaders.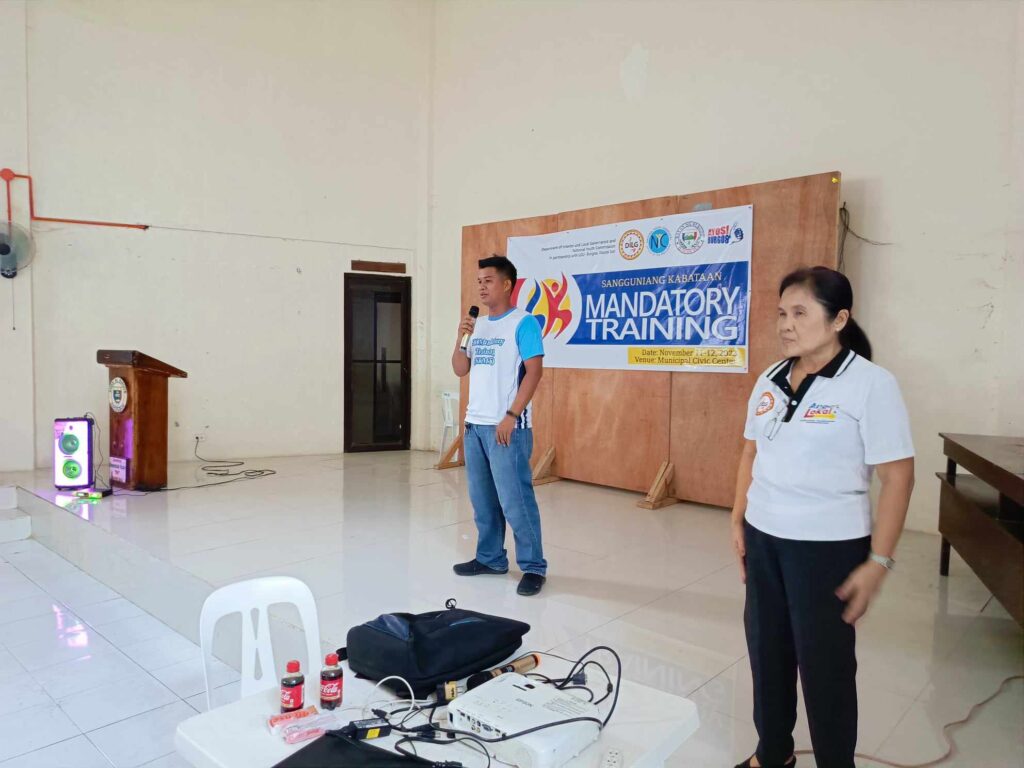 Mr. Dan Alfred E. Romero, closed the said event wishing them all the best and is also looking forward to be working with them for the next two years.
The 2-days SKMT was facilitated by Mr. Dan Alfred E. Romero, Administrative Officer I/LYDO, Mrs. Isidora E. Vendiola, MLGOO and the staff of the Municipal Mayor's Office.