The Municipal Government headed by Hon. Nathaniel D. Escobar thru the MSWD Office headed by Mrs. Roselin A. Atendido granted an amount of Fifty Thousand Pesos (50,000.00) and a Plaque of Recognition to Mrs. Maria G. Ponsoy of Brgy. Luna, Burgos, Ilocos Sur on April 1, 2022.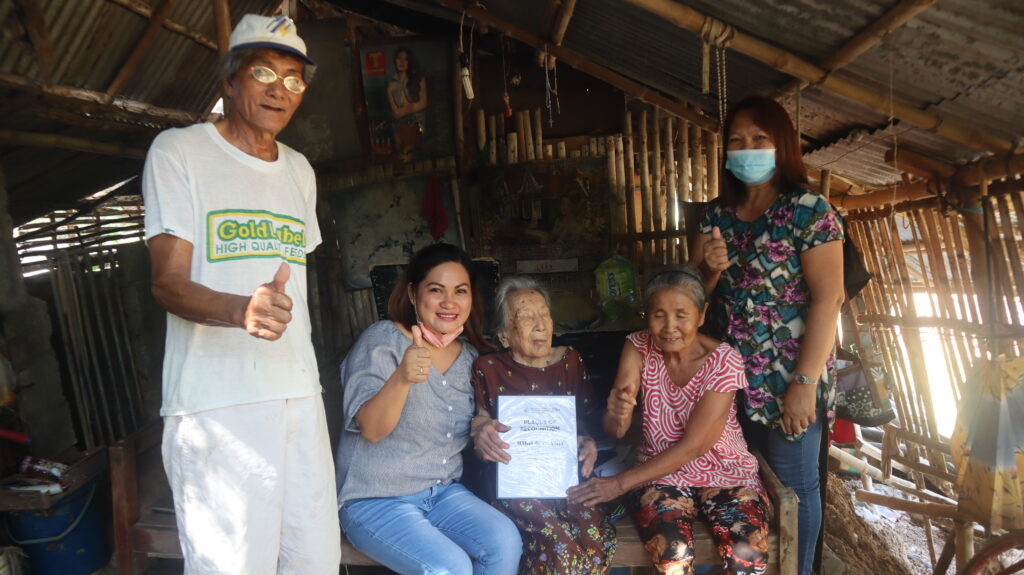 Under the Municipal Ordinance No. 01, s. 2022 also known as the "Centenarian Ordinance of Burgos, Ilocos Sur" and In compliance to the DSWD MC No. 04, s. 2017 RE: Implementation of RA 10868 also known as "an act honoring and granting additional benefits and privileges to Filipino Centinarians". Mrs. Maria G. Ponsoy was born on March 22, 1922 and is the first to reach the age of One Hundred (100) years old for the year 2022
"I am very thankful for the support that the LGU provided my mother especially to our kind- hearted Mayor, Vice Mayor, Municipal Officials and Government Staffs of Burgos." Agelina Cabudol, Daughter of Mrs. Maria G. Ponsoy, said.