After declaring the suspension of work on all government offices and classes on all levels on public and private schools to ensure the safety of the learners and teachers in Burgos, Ilocos Sur.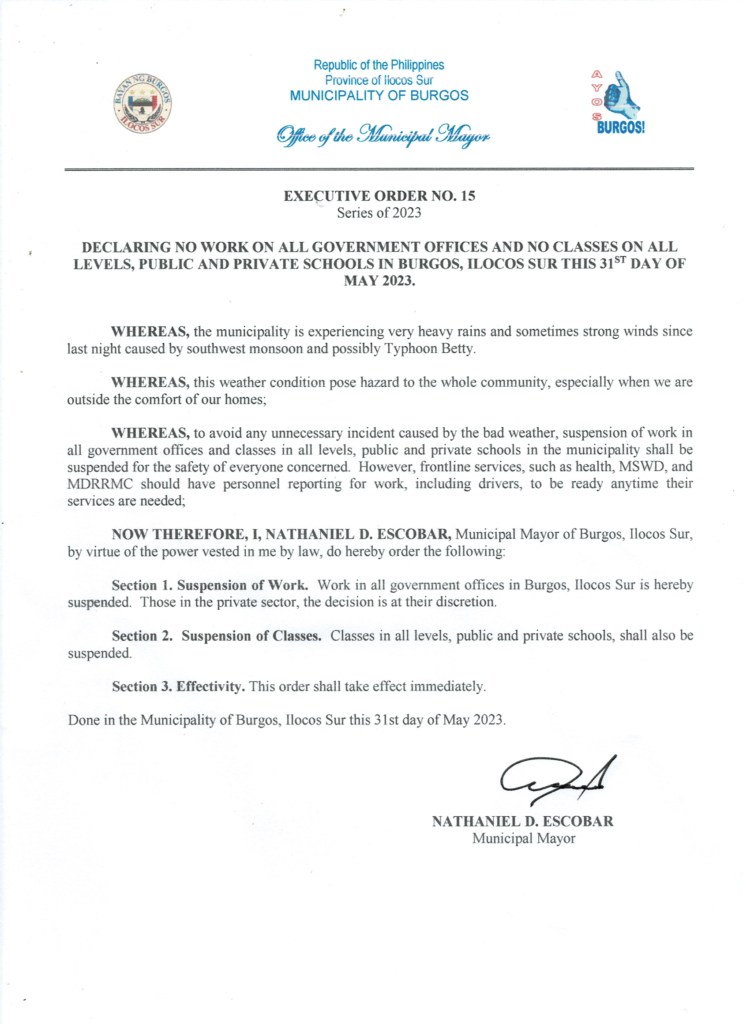 The LGU headed by Mayor/MDRRM Chairman Nathaniel D. Escobar personally led the Local Emergency Response Team (LERT) together with the PNP and BFP personal and visited barangay Mapanit and its Barangay Council and residents to monitor and ensure the safety of everyone in the barangay. During the visit, Mayor Nathaniel along with the members of the LERT and Barangay Council collected the data for all the evacuees of the barangay, simultaneously the staff of the Municipal Health Office headed by Dr. Edgardo C. Rante, MHO I, distributed medicines and vitamins for the Children of the said barangay.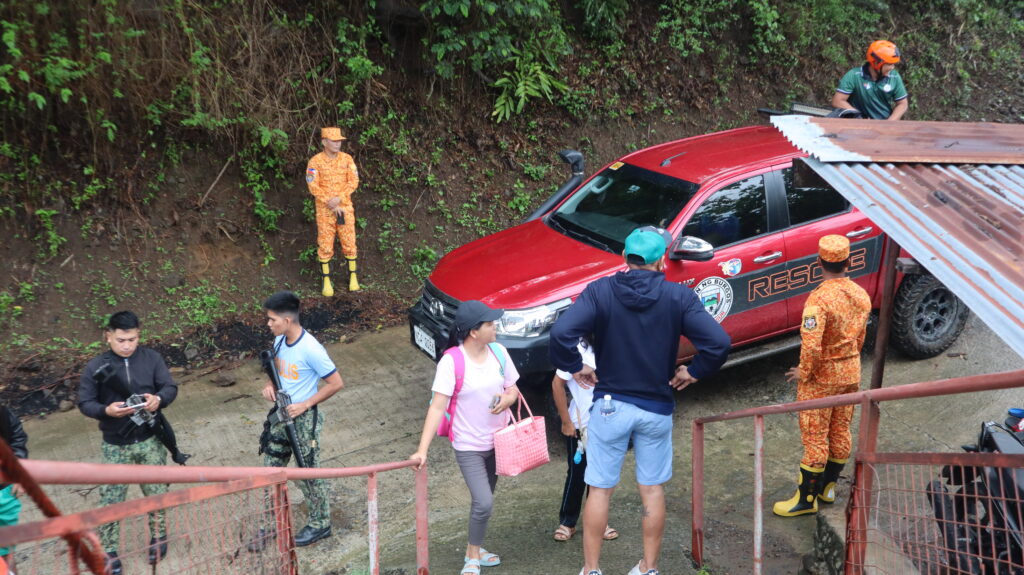 After collecting data, the members of LERT led by Mr. Dan Alfred E. Romero, immediately responded and prepared the rescue vehicles needed to transport the evacuees to Bessang Evacuation Center at Barangay Bessang, Burgos, Ilocos Sur and reported a total of 29 households who evacuated as of 4:30pm. In the same time, the staff of MSWDO headed by Mrs. Roselin A. Atendido,  MSWDO I, distributed relief goods to the evacuees to help them cope up with the inconvenience Super Typhoon Betty (MAWAR) has caused.