Elderly Filipino Week is commemorated every October 1 to 7 under Proclamation No. 470, issued by then-President, Fidel V. Ramos, on September 26, 1994.
The Local Government Unit headed by Mayor Nathaniel D. Escobar thru the Office of the Municipal Social Welfare and Development headed by Mrs. Roselin A. Atendido together with the Municipal Officials headed by Vice Mayor Riolita R. Balbalan and their guest of honor Sangguniang Panlalawigan Hon. Mildred M. Elaydo celebrates the 2023 Elderly Filipino Week under the Theme: "Honoring the Invaluable Legacy of the Filipino Senior Citizens" at the Municipal Civic Center on October 5, 2023.
The highlights of the said event are the distribution of assistive devices in the form of fourteen (14) wheel chairs, nine (9) canes and one (1) walker, the distribution of two hundred eight (208) grocery packs amounting to two hundred (200) pesos each and awarding of ten thousand (10,000) pesos each to eleven (11) senior citizens who reached the age of 90 as of date.
During the event, Mayor Boy Escobar and Vice Mayor Balbalan were excited to see many of our Elderly locals who are way past their youthful days but still strong as ever to celebrate, dance and have fun together. Mayor Boy also shared some of his memories as to what he has experienced, the lessons he has learned and the wisdom he has gained from the Seniors back when they were all younger.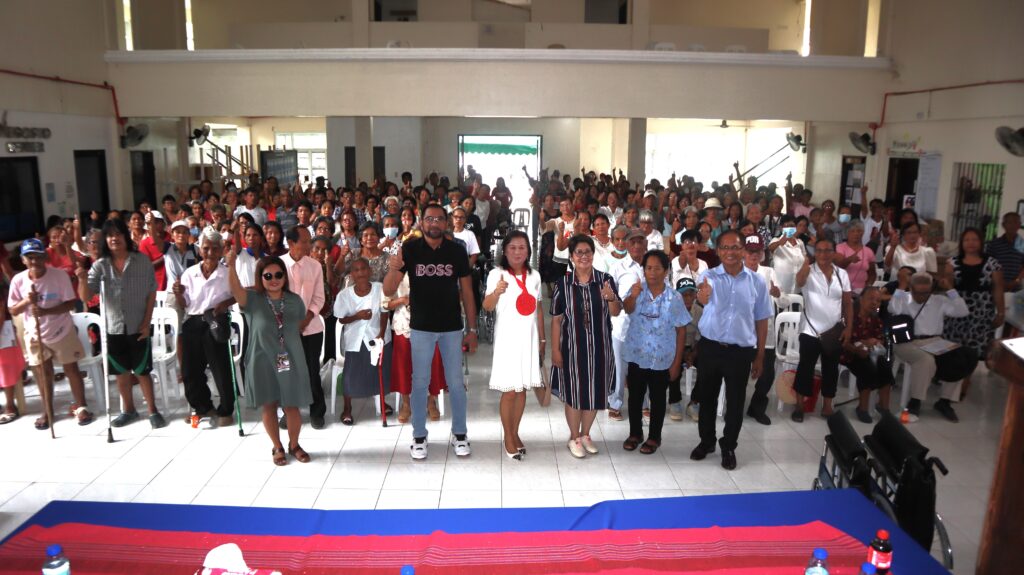 The said event was facilitated by the MSWD Office headed by Mrs. Roselin A. Atendido.