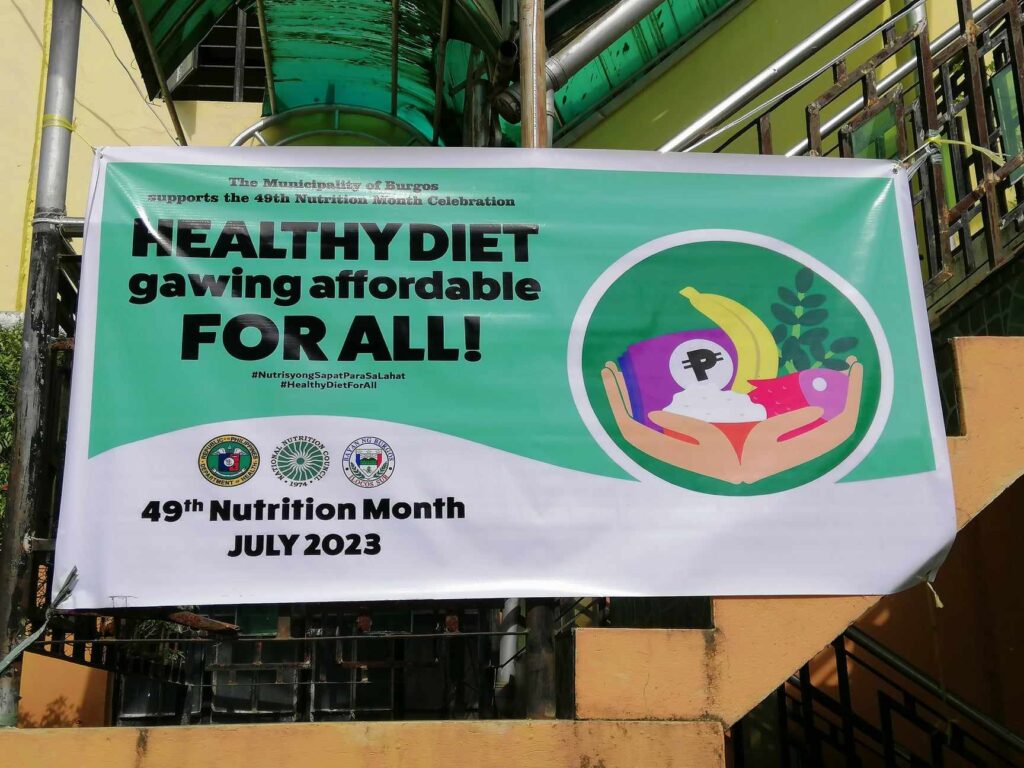 With the theme: "Healthy Diet gawing Affordable for All" which aims to promote education and awareness on making informed food choice and developing better eating and exercising habits along with the accessibility of healthy and nutritious food by everyone.
The Local Government Unit of Burgos, Ilocos Sur headed by Mayor Nathaniel D. Escobar together with the Municipal Officials headed by Vice Mayor Riolita R. Balbalan thru the Municipal Social Welfare and Development Office headed by Mrs. Roselin A. Atendido, MSWDO I and Municipal Health Office Headed by Dr. Edgardo C. Rante, MHO represented by Mrs. Mary Ann S. Abacan, Municipal Nutrition Action Officer (MNAO) distributed a total of 178 supplementary feeding goods for undernourished children from all barangays aged 1-12 in the Municipality on July 4, 2023.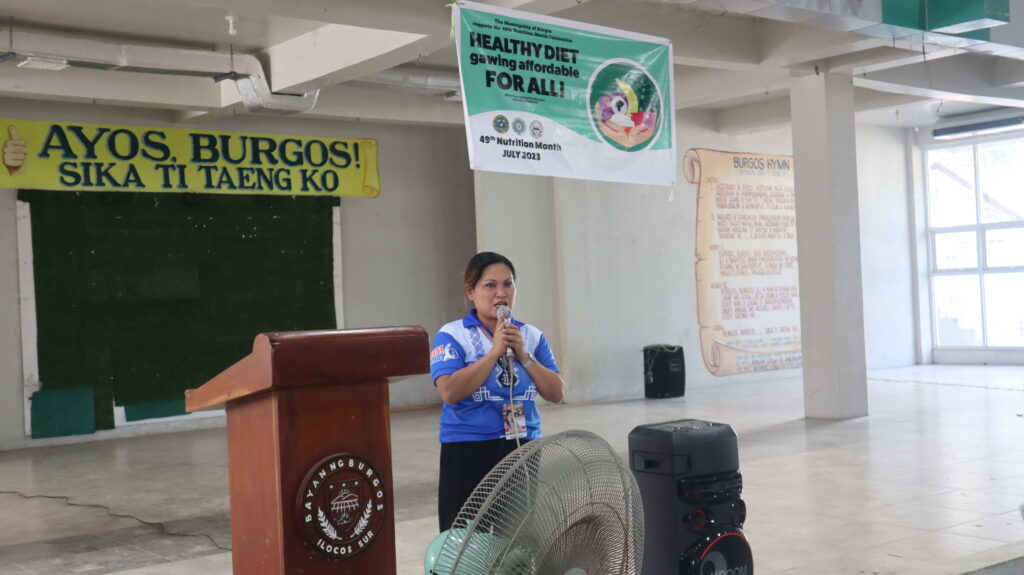 Mrs. Mary Ann S. Abacan discussed the important role that food plays in our bodies and how it can affect our day to day lives. Vice Mayor Riolita R. Balbalan expressed her support to the sacrifices of all the hard-working parents as she emphasized the challenging and important role of a parent/parents in ensuring that their children are being given the nutrition that they need on a daily basis.
Mrs. Roselin A. Atendido and the staff of the MSWDO facilitated the said event.