One of the most effective ways to prepare an organization or community to deal with an emergency is through the conduct of Safety Drills. Safety Drills gives the people the opportunity to practice for any given scenario and one is by putting the emergency response plans of the establishment or organization to the test.
with the purpose to promote disaster preparedness and resilience, the members of the Local Emergency Response Team led by Mr. DAN ALFRED E. ROMERO supervised by MDRRM Chairman and Mayor Nathaniel D. Escobar together with the personnel of BFP-Burgos headed by MFM SFO4 ANTONIO T RIGUNAY and PNP-Burgos headed by OIC-COP, PCPT. MELVIN G TRINIDAD conducted the 3rd Quarter National Simultaneous Earthquake Drill for this year at Mambug Elementary School.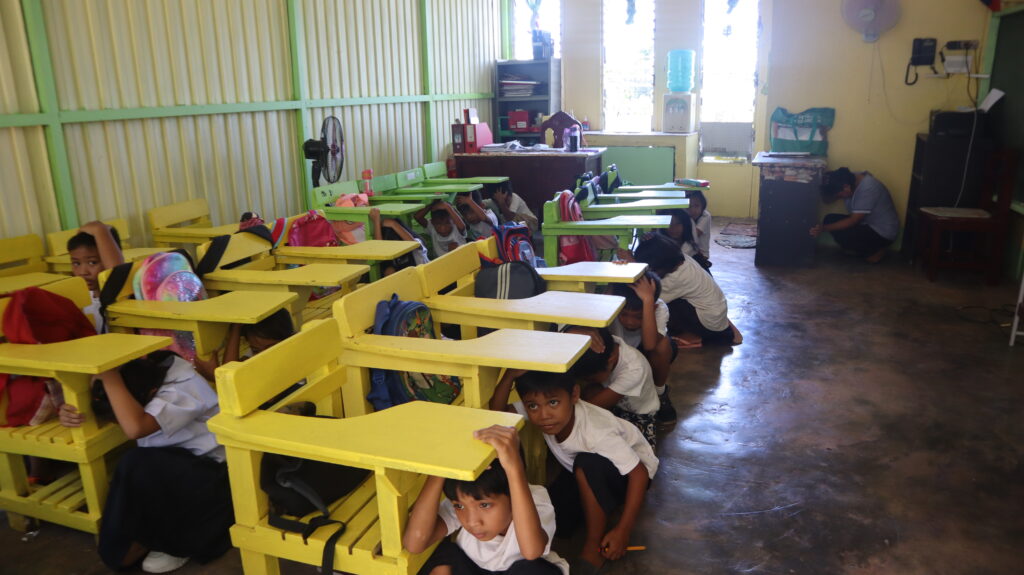 In addition to this activity, the members of the LERT also conducted BLS training and the personnel of BFP presided over during the Fire Drill. The audience of the said event are both the students and teachers of the said school.